E! is the best channel ever!
Thanks to 'em, I can watch MJ memorial live in Indonesia.
It was a really touching ceremonial, I cried a lot.
especially when Paris, his daughter, said she loves him.
well, 
I love him too, 
we love you, Michael!
Usher sang a song called 
gone too soon.
He's right, MJ gone too soon... 
but, like his favorite song: 
smile by Charlie Chaplin
Smile though your heart is aching
Smile even though its breaking
When there are clouds in the sky, you'll get by
If you smile with your fear and sorrow
Smile and maybe tomorrow
You'll find that life is still worthwhile
If you just
Light up your face with gladness
Hide every trace of sadness
Although a tear may be ever so near
That's the time you must keep on trying
Smile, what's the use of crying?
You'll find that life is still worthwhile
If you just
Smile though your heart is aching
Smile even though its breaking
When there are clouds in the sky, you'll get by
If you smile through your fear and sorrow
Smile and maybe tomorrow
You'll find that life is still worthwhile
If you just smile
that's the time you must keep on trying
Smile, what's the use of crying?
You'll find that life is still worthwhile
If you just smile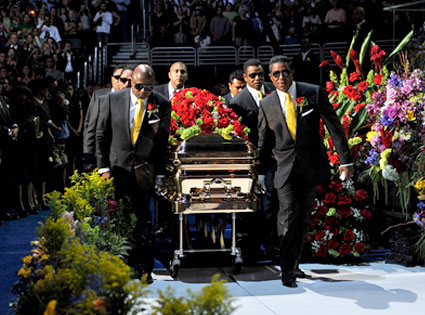 more information or picture about MJ memorial, you can click here